How to make a cash payment on Million?
You can make official cash payments on Million by the following steps:
You go to Bank Services page on the menu
Then open Pasha Bank page
Customer ID: 00202343 and TIN: 1404983391
Write course name and period you would like to enroll in the description cell. for example: "X course quarterly" or "Excel course 6 months"
Make payment in AZN account
Send your cheque and info about your tapoyren account to WhatsApp: +99455 667 00 57 or

[email protected]
If you have any question, please, use contact information mentioned on the contact page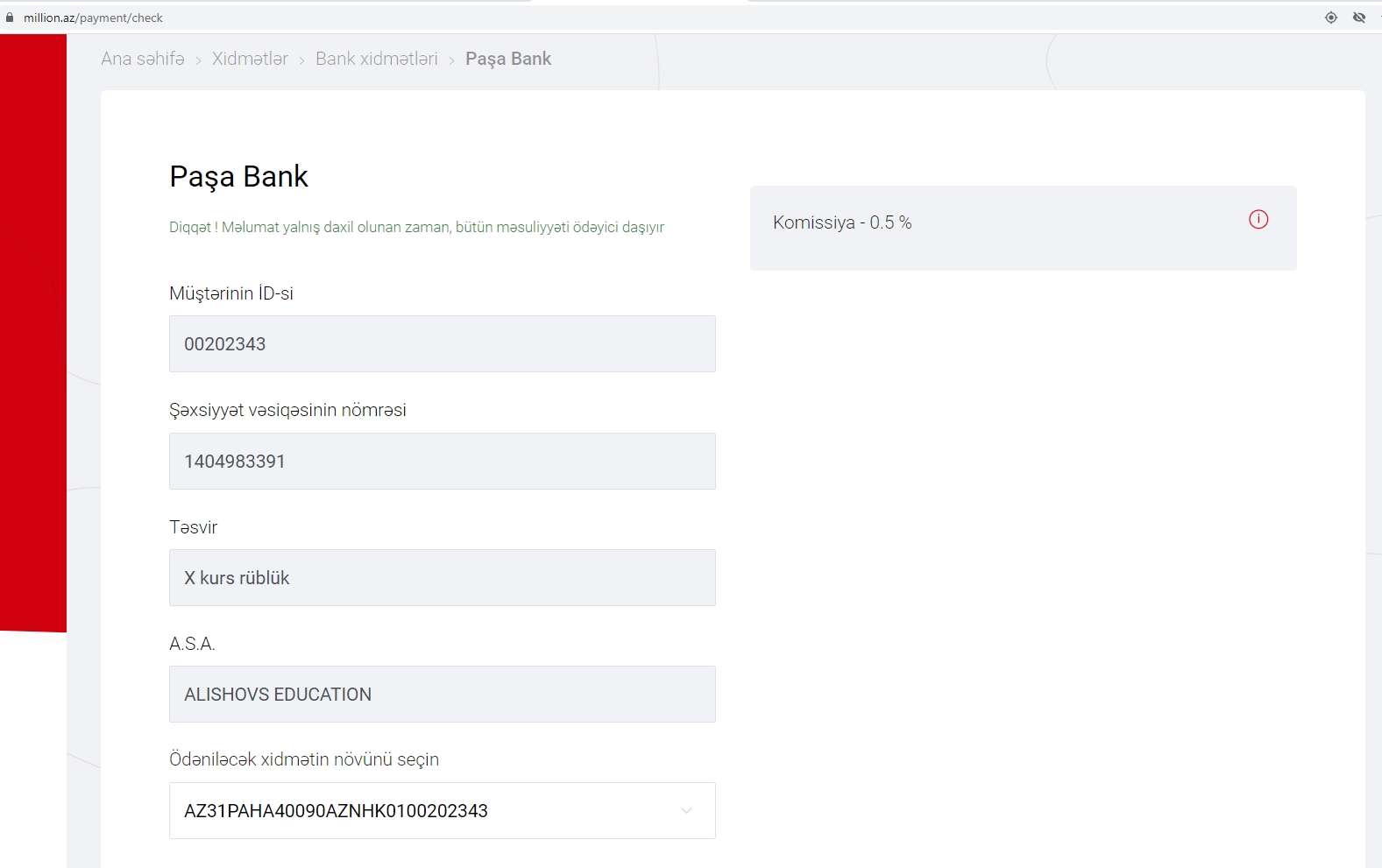 How can I register an account?
You will see the "Register" button on the home page. When you press that button, you will fill in your information on a page as follows: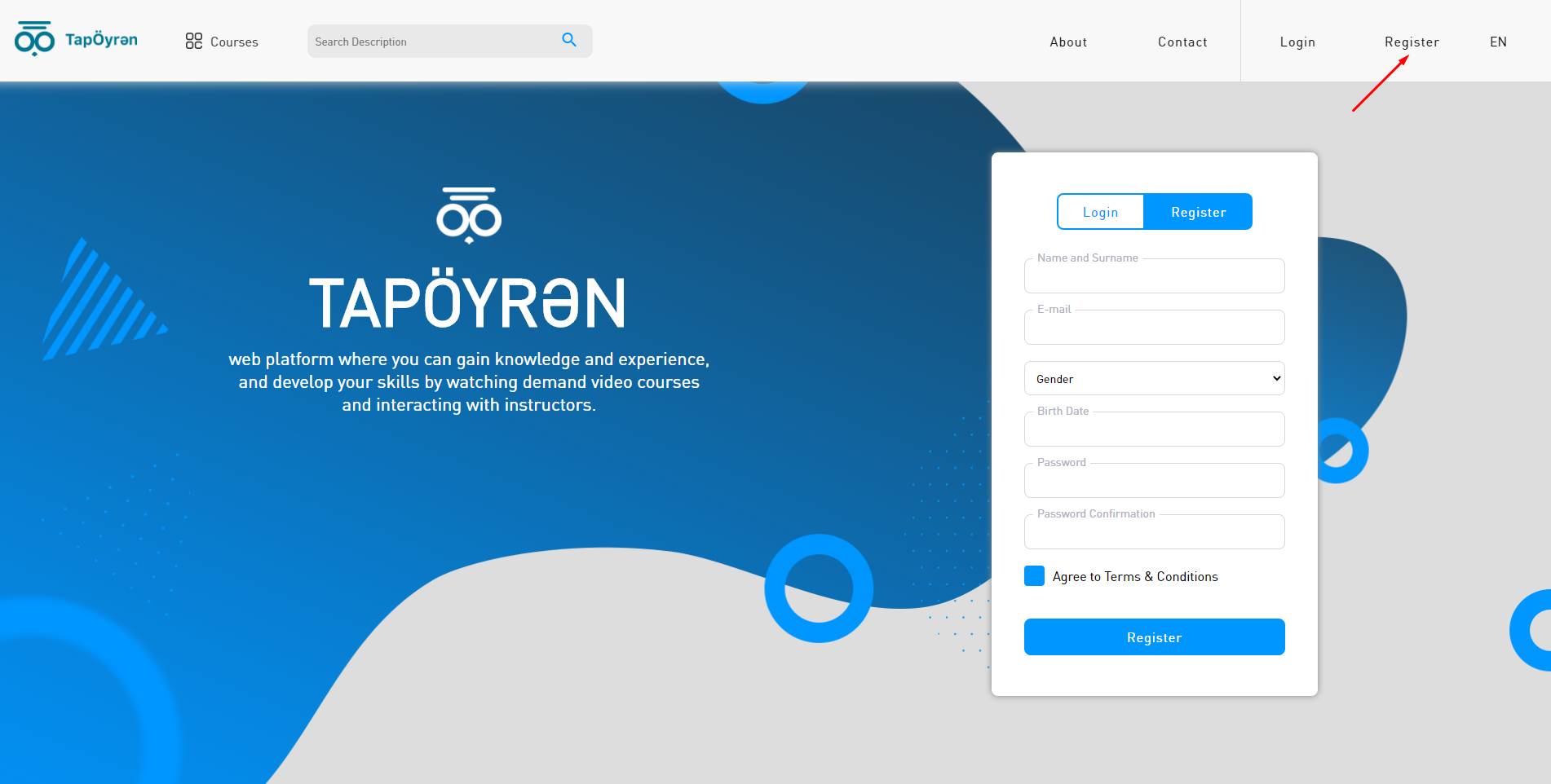 Please write your full name and surname correctly. Your email address must be correct as well, as you will receive a confirmation email when you open an account. After filling in the other information, if you agree with the rules, click on the box for "agree with terms and conditions" and click the button "Register".
Mail sent to your email address can be either in the "inbox" or in the "spam" or "junk" folders. If none of them are available, you click on the "re-send email" message on the home page.
You confirm your account on the mail sent to your email address.
You already have a verified account and can easily enroll to the courses.
How can ask my questions to instructors about the topic?
You can ask your questions on lecture page as clicking the Questions and Answer button as presented below